Robotic Breakers
Knowing your vulnerabilities is one of the best insights that you can get when looking to improve your network and cyber security.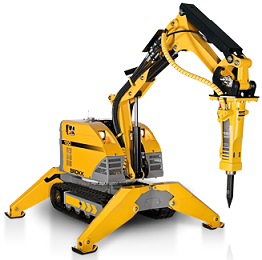 Brokk 160
Cutting Edge Demolition Robot
Don't let the size fool you. The Brokk 160 is another big leap forward when it comes to size / performance ratio: Stunningly strong. Surprisingly small. This light-weight, remote controlled demolition machine with a new, power packed electric motor is hard hitting (plus 410 joules at the tip).

As with the complete line of Brokk remote demolition machines, safety is the first design priority. The Brokk 160's state-of-the-art digital remote control takes the danger out of demolition by allowing you to control the unit from a safe distance with split second accuracy.
Datasheet Brokk 160 Datasheet.pdf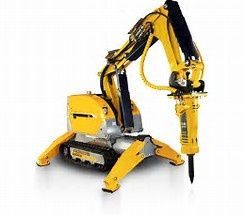 Brokk 110
The Brokk 110 is the new generation of demolition robots with 15% more power than the Brokk 100. With the new Brokk SmartPower electrical system and reinforced design its built to to face almost anything. Its compact size makes it versatile in tight spaces and it folds up into a suprisingly compact package that can climb stairs, fit in an elevator and be carried on a small truck or trailer. Operates on both 16 and 32 amp 3 phase power supply.
Datasheet Brokk 110 Datasheet.pdf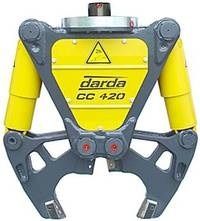 Concrete Crushers
To go with each of the Brokk machines we have available a concrete crusher
For the Brokk 110 a Darda CC 340
For the Brokk 160 a Darda CC 420
Datasheet Concrete Crushers.pdf